Super Easy Western Wedding Ideas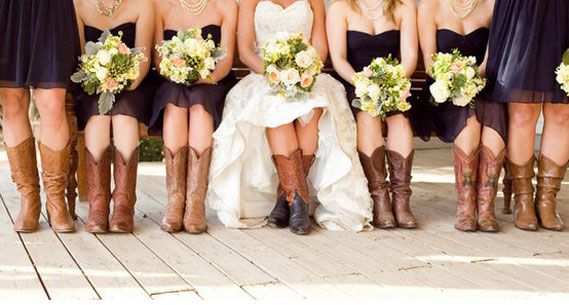 You want Western Wedding ideas that will be easy to do, and won't tear into your budget like a raging bull. Well, good news. A Western theme wedding can be accomplished with a few items from your local dollar store, and will look great to boot.
Western Wedding Ideas on a Budget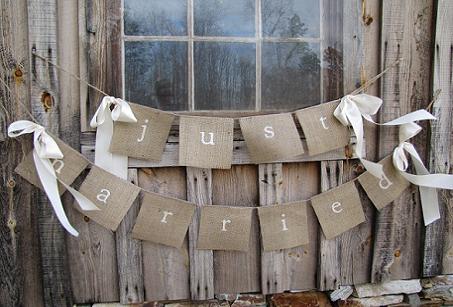 Bandanas-Easy to use and inexpensive to buy, they can be used to wrap the stem of your bouquet, or wrapped around vases to add flair to centerpieces.

Straw hats- Simple strawhats can be used creatively to hold items like table place cards or to hold favors. Smaller vases can be nestled inside a straw hat and filled with flowers .

Denim-Use torn ribbons of denim instead of napkin rings or use a bit of denim to wrap your centerpiece vases.

Mason Jars-These jars make great vases or candle holders and are very sturdy. Group them together for even more country appeal.

Tie all these elements together to give your family and other guests a treat they won't soon forget, and don't forget to have fun.
Some Easy Western Centerpieces
Glue or attach rope around a cylinder vase, and fill with wild flowers. You can use any thickness or braid. Use a rustic lantern as a container for your floral centerpieces, or place a pillar candle inside and enjoy a romantic glow. Lanterns flanking the aisle at ceremony will also look fantastic. Use jars as vases for your wedding flowers. Fill milk jars with sunflowers. Flank the milk jars with Mason Jars filled with white daises or red zinnias. Glue miniature horse shoes to wooden crates or boxes and use them to hold your floral centerpieces. Try tying the Western theme into your wedding centerpieces by using flowers that evoke the romantic past of the Old West. Poppies in lavender, white, pink or orange or Carnations in red or white are lovely and inexpensive. Roses are classic, try shades of dusty pink, ivory or rust.
Get more western wedding ideas and decorations...