Amazing Black Silk Flowers for Your Wedding
If black is a part of your wedding theme, black silk flowers make for fabulous wedding decoration. Unlike live flowers, which can't truly be black, silk flowers help you get the deepest ebony and onyx shades.
I love to use silk flowers, and there is no doubt that they beat live flowers for their endurance and ease of use. You can glue them, cut them and twist them into shapes, and you can get a lot done with them, well ahead of your wedding, and what bride couldn't use more time before her wedding?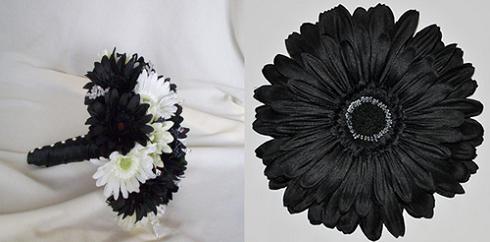 Silk flowers are available in a rainbow of colors, but if you're like me, there is just something about black silk flowers that makes any project you use them for, unique.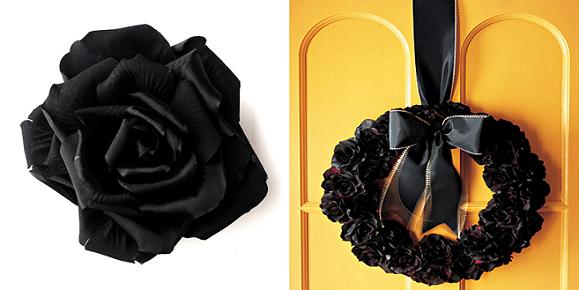 You can create amazing wedding centerpieces, bouquets and wedding aisle decorations and they look really great in black and white wedding bouquets.
If you are thinking of using black flowers like this for your wedding, you may need some inspiration on how to use them. You may want to start with a few of my favorite options, and you'll be on your way.
Use Black Silk Flowers for...
Halloween Theme Weddings
Modern or Monochrome Weddings
Keepsake items like Jumping Brooms
Take home centerpieces for guests
Your black flowers can look modern and edgy, or demure and elegant, it's all up to your particular taste. I love to push myself in this area, to create designs that are just a little out of the box. It's especially easy to experiment in this way, when you are using silk flowers, but with my step-by-step tutorials you won't have to experiment more than you wish.
Need more inspiration for silk wedding flowers?
Return to home from black silk flowers