I want to share some wedding reception ideas that will make decorating your wedding reception a snap! You want your wedding reception to be an inviting and exciting event and your wedding reception decorations will play a major part in getting the party started.
For starters you'll most likely have guests seated for a big part of the reception, at least while they're eating. Your table, chairs and the larger part of your banquet room or area will have to be decorated to convey the proper atmosphere. This is the starting point for making wedding reception ideas come to life.
Depending on your budget, your wedding table design is a great place to showcase your overall wedding theme. You can create lots of texture, color and vibrancy by focusing your design dollars on a few key elements. Most wedding reception ideas center around a theme, so keep your focus on specific colors and elements.
Designing your Wedding Reception Decorations
Centerpieces
The name really does say it all since your wedding centerpieces are the focal point of your wedding tables and a great place to start when brainstorming wedding reception ideas. When planning your centerpieces think of your guests seated at the table and be sure to choose designs that will enable guests to converse over the table freely.
If you're planning on using votive candles and you or your wedding party are doing things yourself, you may want to consider LED votive lights instead of traditional paraffin candles. You won't have to worry about the eventually that candles will blow out, and it's much quicker during set up. You can expand your wedding reception ideas a lot with all the extra colors that are available. This is a big bonus over traditional candles.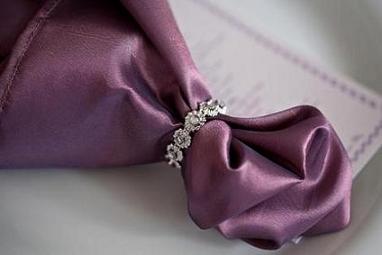 Napkins
If you are using a printed fabric for your table cloths or chair sashes, try contrasting that with a solid color napkin. Also stay away from overly busy napkin rings if you use printed napkins, since the design will be less prominent and may clash. Your wedding reception ideas may not center on your napkins, but they are one of the first things guests use when they are seated and they are sure to notice them.
Table Cloths Even if you can afford to use textured linens on every guest table, try it for at least your sweetheart tables or for escort card tables and the like. Designs using textured fabrics will naturally draw your guests eye and makes the overall design much more interesting. A flocked or pin-tucked tablecloth can take a simple table design up a notch.
Chair Covers You've probably seen the standard white linen chair covers at a dozen weddings. Don't get me wrong, classics can be great, and white chair covers can be easily customized, but why not try one of the many new offerings in wedding chairs decoration? There are lacy, see-through half-chair covers, which are fantastic for Chiavari chairs, and the new spandex-lycra types that are very popular with brides lately.
You'll need wedding table decorations to be well-thought out, since this will be the biggest task for your wedding design team (especially if that team consists of just you). Make sure each element of your design, listed above, coordinates well and won't clutter your tables too much for your guests.
Wedding Chair Decorations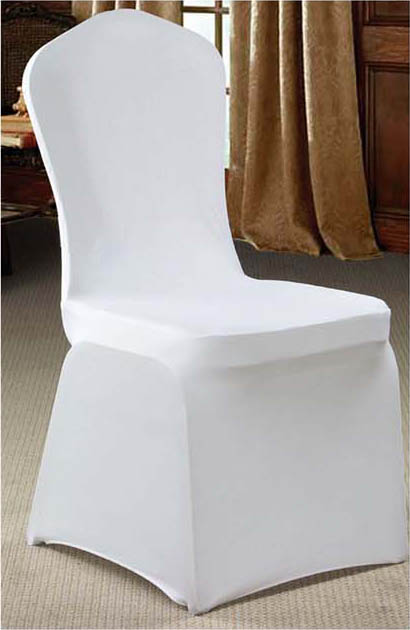 Avoid these common pitfalls when deciding to do your wedding chair decorations yourself.
Remember that fabrics like polyester and linens used for wedding chair covers WRINKLE. If you are using a rental company to rent chair covers be sure they press and wash their covers in advance, and check for this before leaving the vendors store.
Your vendor should also provide set-up and take-down services. Most provide this for free with the cost of your rental, but be sure to ask since this is a time consuming tasks if you're left to do it yourself. Allot at least two hours for putting on your own chair covers and sashes, and at least four people if you are expecting more than one-hundred fifty guests.
Your wedding table decorations are one of the most important elements of your big day. Get them done the right way for the best price…You will be equipped with ideas for the perfect centerpieces, table linens and wedding chair decorations.
If you've ever planned a big event, you'll know that labor is one of the biggest expenses. There are lots of tricks to get the job done right, and now you have a little more information to do it with confidence!
Keep checking back for more wedding reception ideas as I search the newest trends and my favorite designs. I hope to bring you more images of my own work soon, and get your take on the best way to decorate your wedding reception.
Return to home from wedding reception ideas
Return to Wedding Reception Decorations page