Need tips on choosing just the right Summer Wedding Flowers for your big day? Summer is the time of the year that most brides are planning their weddings, seeking to take advantage of the warm and cheery weather. For many months before the wedding, couples begin planning, and making sure every detail is perfect from the venue to the flowers.
Hire a Professional or DIY?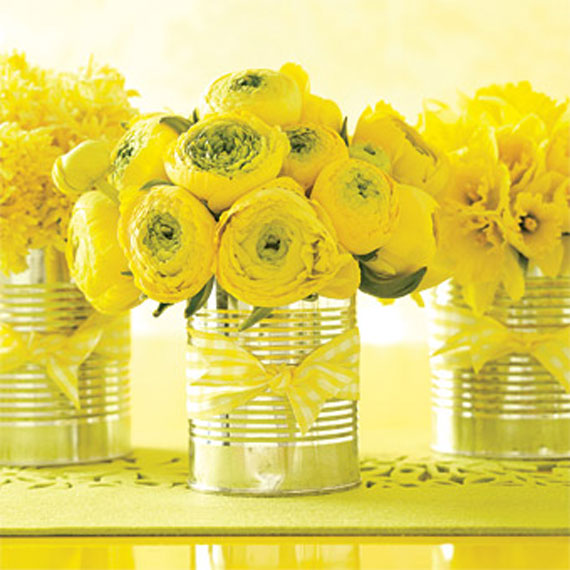 With all the other things a bride needs to do before her big day, you may choose to make it easier on yourself and hire a professional to design your wedding flowers. During the Summer months, designers are at their busiest, and it's best to get your order in early. Shoot for six months before the wedding, at a minimum. They'll be putting together bouquets and other floral arrangements for dozens if not hundreds of weddings. For those getting married in the prime wedding season, between May and July experts say you'll find yourself less stressed if don't wait until the last minute.
If you choose to create your own summer wedding flowers, be prepared and seek help from your friends and bridesmaids. Since prepping flowers for any arrangement is a bit of a process. Doing them yourself means starting at least a day early and getting all of your fresh cut flowers in water, making sure that you get the right flowers and processing them, i.e. clipping thorns and leaves, before you actually start making the things.
Choose simple arrangements
Bright colors and monochromatic arrangements are a standard look for Summer wedding flowers, so try doing your wedding bouquet flowers in one rich shade. Carry this theme into your reception venue, by creating wedding centerpieces that are all one vibrant color, like yellow, or even bright green. Even a novice will find this easy to do, since you are basically grouping flowers of one type and color into individual arrangements. The typical wedding season, from the end of May thru September is also the time when most flowers are in full bloom, thus making the choices abundant.
Choosing the Right Summer Wedding Flowers
Roses are a traditional but still favorite choice for Summer Brides. They are available in a range of colors from white, to red, pink, and shades of purple or lavender. Every color of rose has its own symbol and meaning. For example, pink roses are sign of deep appreciation while white roses symbolize humility or pure love.
Other summer wedding flower choices are sunflowers, orchids, poppies, daisies, and lilies, any of which will add gorgeous color to wedding bouquets and centerpieces. Today, many wedding centerpieces are being mixed with fruit, by using fruits like lemons, limes, and apples inside water filled vases. If you are fairly crafty you can add fruits like pears or apples to your flower arrangements by securing them to wooden picks and inserting them into your foam core, much like any other filler.
image via mondofloraldesigns.com.au
Summer Wedding Flowers; Color Palettes You'll love!
If you're planning to schedule your wedding during the busiest time of the year then here are some tips about the right summer wedding flowers and colors for your wedding day. Prior to the preparation of the wedding, it is good to choose your summer wedding colors. Choose those you think will make your wedding setting pretty, vibrant, and playful. Your choice of wedding colors will be the basis of your wedding motif and for the selection of your flowers. Whether you want a beach wedding under the heat of the sun, a garden wedding surrounded by beautiful summer flowers, or you prefer the lush greens of a golf and country club, the colors and flowers should add more dynamics to the setting and highlight the beauty of the season and the venue.
Hopefully you have a good place to start in choosing your summer wedding flowers. Get more great ideas on creating the perfect wedding bouquets too...