Designers Choice: Top Five Fall Wedding Flowers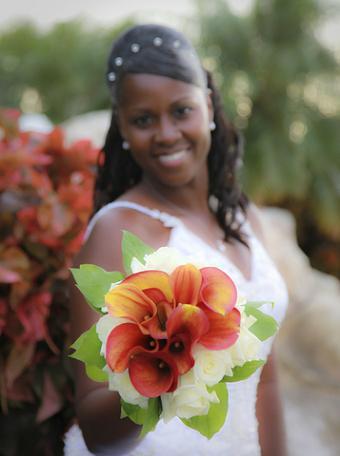 Fall Wedding Flowers come in a variety of shades and hues, making it hard to decide which are best for you. Not to worry, I provide you with details about the best flowers for a fall wedding, and armed with this information you will be able to choose flowers that will work best for your fall wedding table.
So what to look for when trying to choose your fall wedding flowers? Autumn is all about rich color and an abundance of beautiful textures. Don't be afraid to venture beyond the usual orange, gold or brown. Colors like peach, wine and sage also translate well for a fall palette.
The Classic: Roses
Roses, a fantastic choice for any season, make fabulous fall wedding flowers. These versatile flowers are available in every fall color from pale ivory, to deep red, and amazing rust and peach hues. Choose these flowers for a romantic, and sophisticated fall theme. They can be used alone, or to compliment almost any other flower. I can't help but put these beauties at the top of my list!
Exotic Elegance: Orchids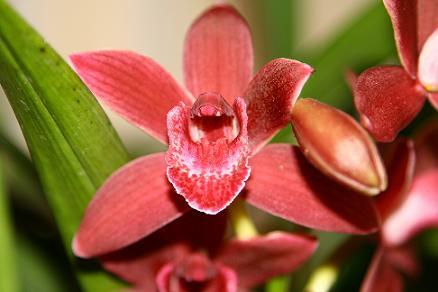 Orchids may not be the first flower you think of when planning a wedding in autumn, but they are becoming very popular due to their unique elegance and available colors. True, they're expensive, but even when used conservatively they are guaranteed to elicit gasps from your guests. These delicate looking flowers are actually very hardy, and they can last till your wedding is over without any hint of wilting. Orchids come in a variety if colors that work nicely for fall wedding themes.
Sultry, Sophistication:Tiger Lilies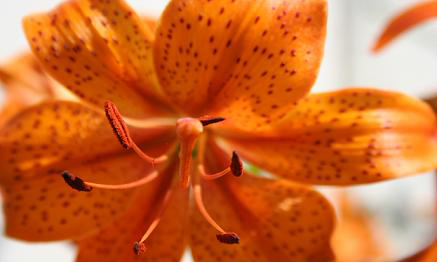 Tiger Lilies make for great additions in a floral centerpiece or bouquet. Even the name sounds exotic and daring, and these flowers do no disappoint. The spotted blooms of the Tiger Lily are a rich orange hue, and look fantastic paired with deep red or rust colored florals. An added bonus to using Tiger Lilies is they take up space in your arrangements with their large blooms, making them a good choice for budget savvy brides. The lilies by themselves are gorgeous, and a vase full of these blazing blossoms is a real show stopper!
Happy and Bright: Gerbera Daisies
Gerbera daisies are festive, friendly and fun! The best part is that these flowers are also relatively inexpensive. When searching for fall wedding flowers, Gerbera daisies are a natural choice. With large, symmetrical blooms they make a great focal point for your floral wedding arrangements. These daisies come in a rainbow of colors, use them to really conjure up the beauty of fall. Handle with care, they can be pretty fragile, and if you're creating your own fall wedding flowers, be sure to wire the stems.
Last but certainly not least: The Calla Lily
Calla lilies are a perfect fit for an autumn wedding. They are elegant and delicate looking, but actually fairly hardy. They are available in a pumpkin color that is just right for your fall themed centerpiece and an eggplant color that looks amazing paired with orange. An interesting way to use these flowers is to use the miniature variety and the larger varieties together for a bit of texture in your centerpieces, altar flowers or wherever you choose. Make use of designs that allow you to take advantage of their lovely slender stems ; submerge several stems in water filled vases for a simple yet elegant fall centerpiece. These flowers aren't cheap, but you'll find a few calla lilies go a long way.
See more ideas for fall wedding flowers and decorations